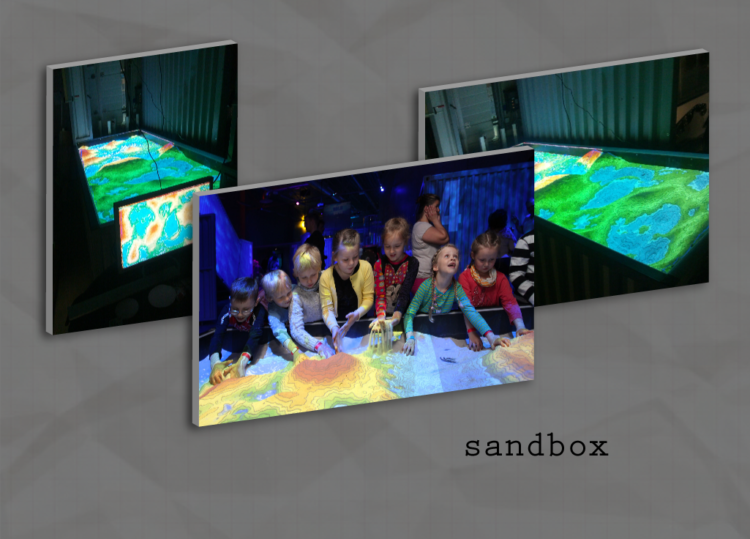 Ahhaa "Sink or sail" exhibition augmented reality sandbox
Description
An interactive sandbox based on Kinect technologies. The application projects a topographical image onto the sand and simulates water flow. Visitors can build mountains and valleys, cast rain and carve rivers to direct the flow of water.
---
Our participation
installation of the application with necessary drivers and frameworks
calibration of the application
collaboration to produce a suitable framining for housing the sandbox with kinect and projector
OS installations and configuration for kiosk mode
Software itself is a freeware product.
---
Technical info
One video output for projector. The kinect sensor is used to map the surface of the sand and project a topographical image on top of it. The application calculates and simulates flowing of water masses on the current topographical surface. This exhibit uses two augmented reality sandbox solutions side by side to create a wider area for the visitors to play in.
---
Media
[rev_slider alias="sandbox_slider"][/rev_slider]