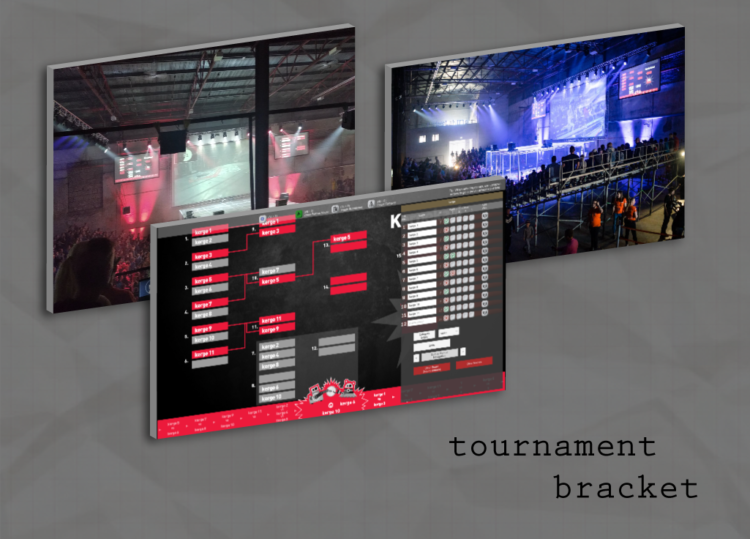 Tournament bracket for Robolahing (robot combat)
Description
This bracket application is intended to make inserting data easy and intuitive while also giving an attractive and informative presentation to the audience. The bracket app consists of a control panel view for the operator and audience-faced bracket view.
---
Our participation
implementation of design
programming the application
---
Technical info
The application supports 3 concurrent video outputs: one displays controls for the operator, the other two display lightweight and heavyweight category brackets for the audience. The operator can toggle which weight category is currently being edited. The UI of control panel is hidden from the public displays. Control panel supports adding wins, undo-ing last win, changing names of participants, changing the position of current battle queue. Additionally, there is zoom control – operator can zoom in on any portion of the bracket, and this is also reflected on audience facing displays.
OS: Win10
language/framework: Unity3d, C#
---
Media
[rev_slider alias="ahhaa_robolahing"][/rev_slider]